Stumbled on this one while looking for something else. i love seaxeses. had to have a long one.
Beagnoth langseax replica
21.5" x 1.5" x 05/32" forged HC steel blade, etched in runes (original had gold inlays) 7" oval one piece wood grip, 1" hidden tang runs almost full length of grip, held by two 1/4" brass pins and two heavy (cast?) ribbed brass rings inlayed into the grip and each held by 4 brass tacks at seam. leather scabbard. £49.00
arrived today. unsharpened. will get out the diamonds and have a go. initial attempt indicates it's hardened and tempered OK.
my shorter seax: 12" polished blade top, 8" birds eye pattern welded, 5" forge scale.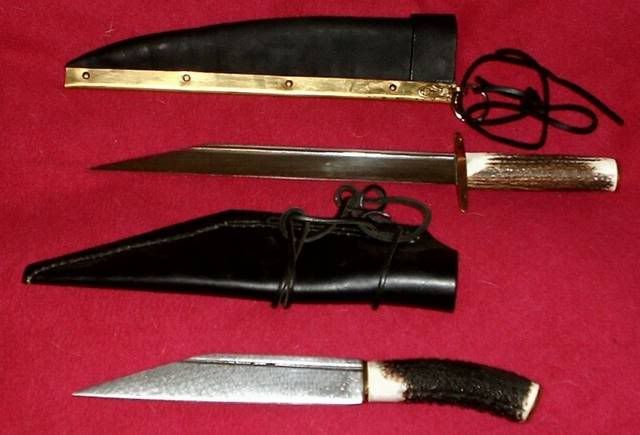 Edited by kronckew, 10 July 2012 - 11:37 AM.